Hello, I am Noémie !
I'm 30 years old, including 20 years in Annecy

My job ? To organize trips in Annecy and its surroundings. My goal? Ensure you have a great stay!
I travel a lot and my starting point is a simple fact. Many people love to travel, but they prefer their holidays to be organized by someone else for various reasons: no time to prepare, no inclination, a lot of research with uncertain results if you are not familiar with the area, and so on.
Organized tours are not always the best choice, because of the cost, the desire to have autonomy during the stay without having to follow groups…
Combining simplicity, personalization and guided autonomy, I offer you an alternative: I organize your trip to Annecy and propose activities just for you, according to what you want and need, then you are completely autonomous during your stay.
As the author of the Petit Futé guide to the region, I love organizing trips and sharing my recommendations. This is why I have decided to offer you this alternative service of travel planning in my "happy place" of Annecy!
I was born in Annecy. I had the chance to grow up and to live in this beautiful region of France.
I felt the desire to return to Haute-Savoie after several years of living in different places in France and abroad.
This place has everything I need on a daily basis: an idyllic setting, a variety of outdoor activities, a dynamic cultural life… I love all the possibilities this region offers and the endless discoveries you can make. For example, you can go hiking in the mountains in the morning and go swimming in the lake in the afternoon.
I decided to share my passion for this place by creating Annecy à la carte, whose goal is to let you discover Annecy and its territory in all simplicity, with a local's eyes and good plans, while preserving your freedom while there.
Plan your trip to Annecy and the surrounding area and discover the highlights and hidden corners of the region.
discover an interesting territory
If you are looking for something to do during your vacation and want to have a variety of possible activities, the Annecy area is ideal!
It is an exceptional place in the French Alps that has almost everything in one place:
– The city of Annecy is charming and very pleasant to live in, especially with its medieval pedestrian area open to the canals and the lake.
– Lake Annecy is one of the cleanest in Europe (and I think one of the most beautiful). Boating, canoeing, swimming, diving, biking around the lake are all possible activities.
– The mountains surround the lake like a jewel case, with the massif of Bornes and Aravis (where the charming villages of La Clusaz and Grand Bornand are located) on one side, and the massif of Bauges, a preserved natural park inhabited by craftsmen and producers, on the other.
– The beautiful hilly countryside, where castles and exceptional natural sites can be found.
Savoie's cuisine is rich and diverse: famous for its cheeses, Savoie is also famous for its fruit, desserts and good food.
Perhaps you have already understood: I love this region and I would love to see you share my enthusiasm for this place!

Discover 10 ideas for cultural activities in Annecy this summer. Rediscover the city from a different angle!
read more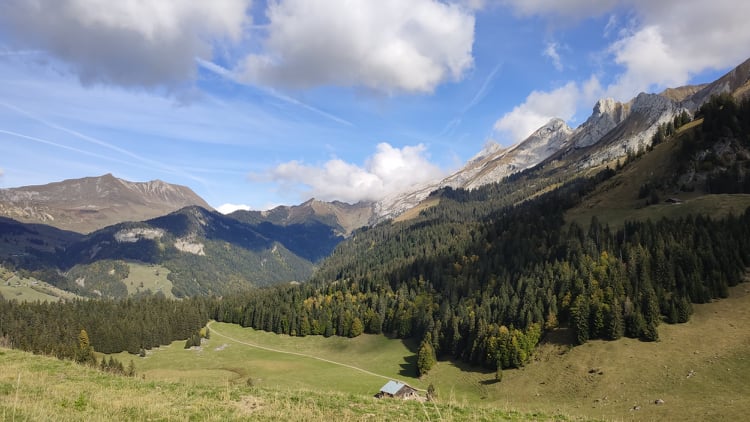 Discover 10 ideas for cultural activities in Annecy this summer. Rediscover the city from a different angle!
read more